My Blog
Posts for: March, 2015
By Douglas Pennino, DDS
March 27, 2015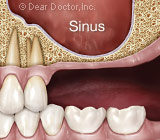 FAQs About This New and Miraculous Procedure
How can sinus surgery contribute to the replacement of missing back teeth with dental implants?
Dental implants must be anchored the in bone to be successful. Maxillary sinus surgery can help regenerate bone that has been lost and is critically needed to anchor dental implants.
What are the maxillary air sinuses?
Inside the upper jaw, or "maxilla," are structures known as the maxillary air sinuses, one on either side of the upper jaw. Each sinus is an air-filled space lined by a membrane. Upper back teeth are normally encased in the bone of the maxilla, below the sinuses.
Why is it important to replace missing back teeth?
Replacing back teeth restores the ability to eat, chew, and talk properly. The back teeth also provide facial and cheek support.
Why use dental implants?
Dental implants are the state-of-the-art method for replacing missing teeth.
Why does bone loss occur?
Unless special precautions are taken to prevent it, when teeth are lost, the bone supporting them is also lost.
If there is insufficient bone to anchor dental implants, what are the alternatives?
If all the back teeth are lost and dental implants cannot be placed, removable upper dentures may be the only alternative.
How do you determine whether a sinus surgical procedure is necessary?
The size, shape, and remaining bone of the maxillary sinuses influence whether you can have dental implants with or without a sinus surgical procedure.
How does surgery grow bone?
A small window is created in the sinus wall above where implants need to be placed. The sinus membrane is lifted and the space thus created filled with bone grafting and biologically active bone generating materials. The window is then closed and simply heals.
How is the surgery done?
The surgical procedures are performed from inside the mouth in the area just above the missing back teeth. They are generally carried out under local anesthesia (small shots, just like for a filling), sometimes with the addition of sedation or anti-anxiety medication.
How do bone grafts work?
Bone grafts act as scaffolds that the body replaces with its own bone. The most well researched bone substitute grafting material is currently bovine (cow) bone. All grafting materials are approved by the Food and Drug Administration. They are specially treated to render them completely sterile, non-contagious, and free of rejection factors.
What can I expect after surgery?
Moderate swelling and discomfort after surgery generally lasts for a few days to a week, about the same as having an upper impacted wisdom tooth removed. Supportive treatment usually includes a course of antibiotics to prevent infection and prescription strength medication of the aspirin or ibuprofen type. A decongestant may also be prescribed, if necessary. Healing is generally uneventful.
Who performs this surgery?
Maxillary sinus augmentations are usually carried out by oral surgeons, periodontists, or appropriately trained general dentists. Proper assessment of your situation and diagnosis are critical pre-requisites to the right procedure.
If you are missing upper back teeth, contact us today to schedule an appointment and discuss maxillary sinus augmentation. You can also learn more about this procedure by reading the Dear Doctor magazine article "Sinus Surgery: Creating Bone for Dental Implants out of Thin Air."
By Douglas Pennino, DDS
March 12, 2015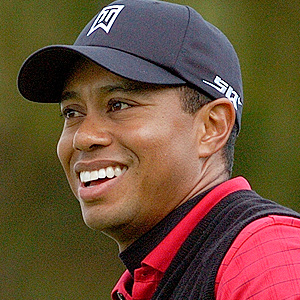 Let's say you're traveling to Italy to surprise your girlfriend, who is competing in an alpine ski race… and when you lower the scarf that's covering your face, you reveal to the assembled paparazzi that one of your front teeth is missing. What will you do about this dental dilemma?
Sound far-fetched? It recently happened to one of the most recognized figures in sports — Tiger Woods. There's still some uncertainty about exactly how this tooth was taken out: Was it a collision with a cameraman, as Woods' agent reported… or did Woods already have some problems with the tooth, as others have speculated? We still don't know for sure, but the big question is: What happens next?
Fortunately, contemporary dentistry offers several good solutions for the problem of missing teeth. Which one is best? It depends on each individual's particular situation.
Let's say that the visible part of the tooth (the crown) has been damaged by a dental trauma (such as a collision or a blow to the face), but the tooth still has healthy roots. In this case, it's often possible to keep the roots and replace the tooth above the gum line with a crown restoration (also called a cap). Crowns are generally made to order in a dental lab, and are placed on a prepared tooth in a procedure that requires two office visits: one to prepare the tooth for restoration and to make a model of the mouth and the second to place the custom-manufactured crown and complete the restoration. However, in some cases, crowns can be made on special machinery right in the dental office, and placed during the same visit.
But what happens if the root isn't viable — for example, if the tooth is deeply fractured, or completely knocked out and unable to be successfully re-implanted?
In that case, a dental implant is probably the best option for tooth replacement. An implant consists of a screw-like post of titanium metal that is inserted into the jawbone during a minor surgical procedure. Titanium has a unique property: It can fuse with living bone tissue, allowing it to act as a secure anchor for the replacement tooth system. The crown of the implant is similar to the one mentioned above, except that it's made to attach to the titanium implant instead of the natural tooth.
Dental implants look, function and "feel" just like natural teeth — and with proper care, they can last a lifetime. Although they may be initially expensive, their quality and longevity makes them a good value over the long term. A less-costly alternative is traditional bridgework — but this method requires some dental work on the adjacent, healthy teeth; plus, it isn't expected to last as long as an implant, and it may make the teeth more prone to problems down the road.
What will the acclaimed golfer do? No doubt Tiger's dentist will help him make the right tooth-replacement decision.
If you have a gap in your grin — whatever the cause — contact us or schedule an appointment for a consultation, and find out which tooth-replacement system is right for you. You can learn more in the Dear Doctor magazine articles "Dental Implant Surgery" and "Crowns & Bridgework."